Trout fishing in the shadow of giants…That is what it felt like for me when I attended a fly fishing "social event" on a lovely trout fishery on December 30th last year.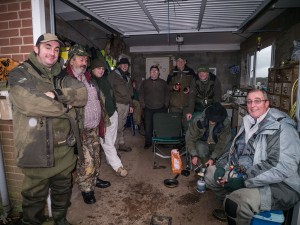 Everywhere I looked there were  legends and not legends measured on today's standards but actual legends, blokes that are the giants that provide the shoulders on which today's "stars" stand, men that were there doing it in the 60′s and 70′s, the time of  massive changes in our sport, blokes that were "selling the t-shirt" before I was even born.
The invite came by way of Dave Chilton of "Kryston" fame with the majority of the attendees being connected to a certain cyber pub called "The Anglers Arms"
On arrival the first person I saw was the angler, author, editor and all round nice guy Graham Marsden, he was very busy trying to handle a rather large cognac and a rainbow trout at the same time. The trout lost.
Now I am not a great fly fisherman, I can do it but I look clumsy but more importantly I look like I am "trying" rather than making the whole thing look effortless, watching t Dave Chilton over on the far bank putting out a full line soon made me realise that I had gaps in my game that could only be filled with practice and lots of it. So practice is what I would do, I would fish as well as is humanly possible and try my very best!
And then the chilli vodka came out and and the fishing idea went tits up fast!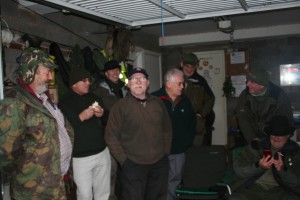 Well, maybe "tits up" is stretching it a bit but the whole idea I had of trying to "look good" and put out a pin straight line suddenly seemed a complete waste of a very nice break in the months incessant rainfall with a top group of blokes.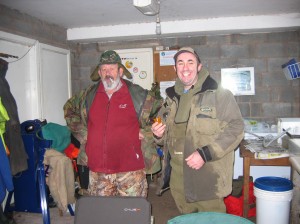 The day simply became what it was supposed to be, a fantastic social where all the egos go out of the window and a dozen blokes spend a day taking the piss out of each other, the humour was "low" and much of it was focussed upon a discarded toilet.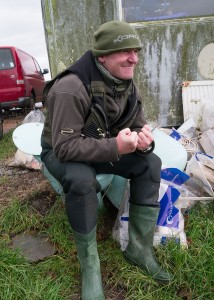 Gary aka Barney Knowles was first up soon to be followed by Eddy Bibby, I am sure these two will be providing the "What's the Caption" contest material over on the The Anglers Arms fishing forum for a couple of months by the number of pictures Graham was taking.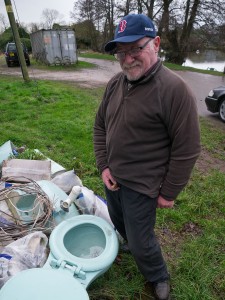 Soon after arriving Derek "More Spiders" Blinston (PaSC) began the provision of some fantastic bacon egg and sausage sandwiches to anyone that needed refuelling before they commenced their assault on the fishery stocks, and what a level of stocks they were!
Now considering the weather had been vile for the previous month with more rain falling in the UK than in the Amazon rain forest and the average temperature being around the same as Siberia the fishery stocks seemed to be in a very buoyant mood and took very little persuasion to confess their sins to the priest.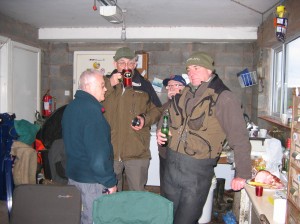 I set myself up with my usual starting gambit of a "blob" tied "New Zealand style" a couple of feet above a small black and green Viva type thingon 5lb Kryston Incognito Fluorocarbon . "New Zealand style" dropper, what's that? This is that…instead of using a surgeons knot the droppers are tied in via the bend on the hook…I like it, it works and it is far less tangle prone than the other methods I have used.

Positioning myself in the corner of the lake, I made a cast that was pretty respectable considering I had two shots of chilli vodka trying as best they might to incinerate my guts with a Scoville rating in the 100′s of thousands.
No seriously, I am not exaggerating, the stuff was as hot as Thai nam pla pric and that stuff is liquid fire!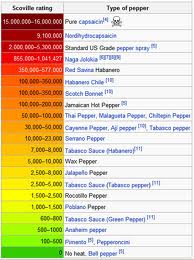 not that I am complaining because with  a dash  of sugar syrup and  a little tweaking with the flavour I actually think the stuff would make a fantastic dip for tempura style prawns.  Anyway less of the "foodie" bollocks and back onto the fishing, my first cast was pretty good and as the line drifted on the breeze  I noticed a sharp tug but fluffed my lines bumping a trout on my first cast, my brother Jamie however wasn't quite so rusty because no sooner was I making my second cast was he landing his first fish!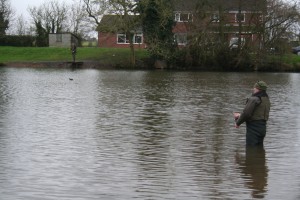 Over on the far bank Gary was into another good fish that looked to be all of 5lb , now it has to be said that for a bloke that has openly stated that trout fishing isn't his favourite style of fishing he isn't half bad at it, in fact he is actually bloody damned good!
In the next peg to Gary, Dave was matching him fish for fish and I would have to say that between them they matched everyone else on the lake and then some and considering I had a dozen fish that is some pretty impressive fishing.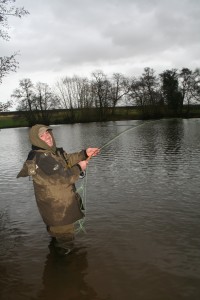 What was impressive for me however was the rods I was using on the day, starting off with one of my brothers "Grey's 4 piece 7 weight" jobs I landed fish after fish after fish with little or no fatigue setting in, the rod was superb…and then Dave asked me to use his Orvis set up…Oh Lord be! That was as close to perfection as I have come in a rod. Super superb!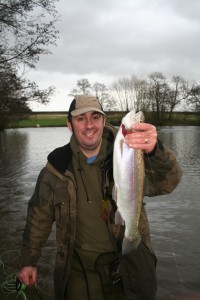 Over the course of the day well over a hundred fish must have been landed between us, a fantastic days fishing by any standards, I got to land a fish for one of my heroes in Terry Eustace of Pro Gold fame ( Pro Gold being my first serious fishing line used for barbel ) a man with a seriously dry sense of humour.
All in all it was what a days fishing is supposed to be like, it was fun!! And I would like to thank Dave Chilton for the invite on behalf of my brother and myself, it was a cracking days fishing !

 I would also like to thank Posh Paul for the chilli vodka and the Honey Raki and Spiders for the food, it was ace!!