Trent Fever affects people in many ways, for some it is simply a personal obsession with the Trent, for others it is something altogether different that they crave, they crave "fame".
I am not a famous angler, I am not in the celebrity angler bracket by a country mile, I am just an average working bloke that can fish a bit, I seem to get by with a basic understanding of how English is supposed to be spoken, I have  a reasonable way with the written word, a very strange sense of humour and a very understanding wife. I really don't think I will break any British  records ( I have been within a couple of ounce of the dace record though when I was a kid) and my chances of winning a Drennan Cup weekly Award is slim, not impossible by any means but rather slim all the same.
So, how come the most asked question I seem to get is this one, "How did you get sponsored", its a fair question, a bit forthright and rude but fair all the same because if I am honest I do seem to punch above my weight and do alright on the "backing" and "sponsorship" front?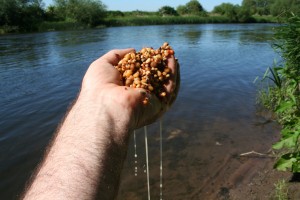 The only tricky part to answering the "sponsorship" question is how to do it and not hurt peoples feelings.
It would be almost impossible to secure any type of backing from anyone without first "exposing" your fishing to scrutiny and by that I mean enter every contest that there is, I used to enter everything every week or as often as my catches merited and when I say everything I really do mean everything!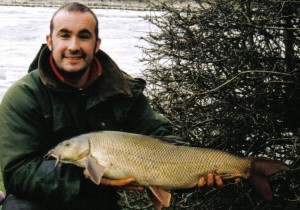 Letter of the week…Enter it! Catch of he week…Enter it! Caption contests ….Enter them ! IYCF badges…Collect them all TCF badges…Get some!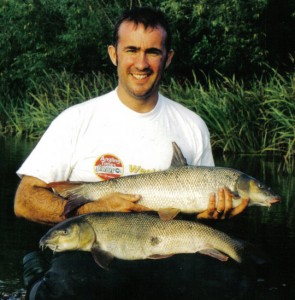 The only contest of merit that I have not won something from is the "Drennan Cup ", I have the Bob James Rod from Angling Times, the Shimano Beast master rod from IYCF, numerous reels from numerous sources, ground bait and pellets from Anglersmail, The Pallatrax Monthly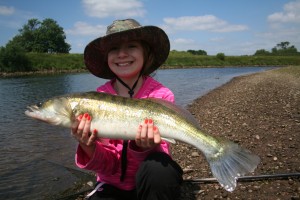 winners award from the same, The Maver Specialist of the Month, Mission of the Month, Where's the Catch from CAT, Sensas Weekly Winner,Anglingstar Climax monthly Winner, Midland Angler of the month…The list goes on and on and on!
I am sure you get the point…Long before I ever secured a deal to write for the Anglingstar or Teme Severn asked if they could support me with bait I was already a  "face" that "Editors" knew that they could rely on to get a few lines of copy out of on a semi-regular basis. I certainly wasn't in the Martin Bowler category ( and never will be Martin is a special kind of guy, he has his place I have mine) but I was reliable on my own level. More than once I have been contacted on the opening day by a journalist and asked if I am catching and more than once when the weather is rubbish I have been asked if I have anything suitable for press.
And that is what it is all about, getting copy, filling column inches with news, it is a symbiotic relationship.
It is no good sending something in text speak to press and hoping for the best because text speak is how morons communicate with each other. So "I bgd r8 fsh ths wk m8 cn I hv sum  freebz?" is about as much use as a chocolate tea pot when it comes to making a good impression with a person whose job it is to get something usable out to print every week or month.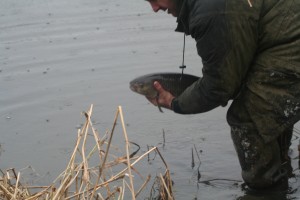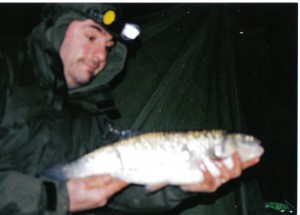 And it is no good sending in a shot of a fish that is nothing more than a completely crappy picture, out of focus, full of glare…It is unusable.
So many times have I seen good fish out of shot or out of focus ( Sorry Mike)
This part of the game is in my opinion "vital", you have to show that you can deliver some positive exposure to any prospective sponsors, because that is what it is all about. It isn't a "goodness of their heart one way free meal deal" for the person they sponsor, it is a two way deal and the chap/chap-esse that is sponsored better expect to step up to the plate and deliver something in return.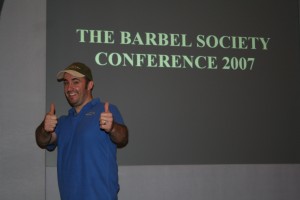 And most companies in the market to sponsor an angler will want to see that they can "walk the walk" before they commit, I was picked up by Teme Severn at the National Conference of the Barbel Society but previous to that I had taken bait to trial from several companies the most well known being "Dynamite".
And once that step is made, there is no going back really. You have stuck your head above the parapet so to speak and you should expect to get a few "arrows" sent your way.


As you see in the comments section where the guy says " I don't reckon he has a big enough dick to fish the Trent"
Now, lets be clear on something… the size of my penis is irrelevant to the issue of catching fish, if it were I would be far more successful than I am :O)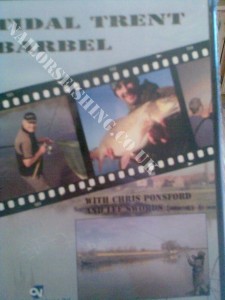 The point I am trying to make is a simple one, I have made several DVD's now but in each and everyone of them I have my "sponsor logos" on show. That is me paying for the free lunch!
When I appeared in the BBC1  Country file programme with Matt baker I had my "hat" on, when I filmed with Gareth Purnell of OnlineFishingTv, I had my hat on!
It is a two way street.
Give and take.
If you want to get into the "fame" game ofbeing a sponsored angler  be prepared to give before you can expect to take, there are millions of chaps out there that can "fish a bit", the difference can be something as subtle as looks and personal hygiene. Nobody want to deal with a stinking bivvy tramp.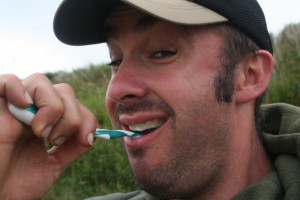 So brush your teeth, comb your hair, change your pants and learn to read, read as much as you can then practice writing, write everyday and make some plans, plan for the best but expect the worst.