One way with steak and mince for chub on the Trent
I haven't made much use of the video function on my camera since I upgraded to the Cannon D600, I thought it was time to start playing with it so I made this short clip to help anyone wanting to fish steak and mince on the Trent for chub and illustrate how I do It and how my way may vary from the norm.
I suppose I could have waited for a better day as the wind reached 90mph and the trees behind me fell over…Me and Danny packed in early and spent 3 hours making a 1 hour journey home…but not before Danny and myself bagged a few fish!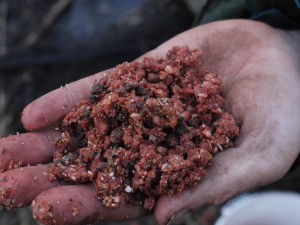 In the video clip I make the claim that chub will pick the feeder up if the mince doesn't escape quickly enough, they will and it is very very irritating indeed.
This is the reason almost everyone has a story about missing massive wrap around bites when out fishing for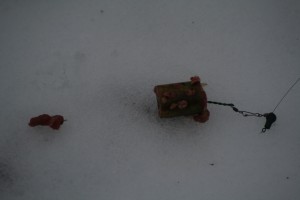 chub.
And to prove the "speculation" I swapped one of my rigs over to one of those new Korum encased method feeders that have the clip on top to hold the hook.
My theory did not take long to prove!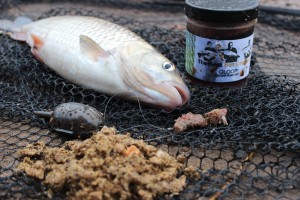 The chub rattled the feeder…
And the rod top bounced over!
The fish wasn't massive at 2lb 2oz but on a day when there were water spouts forming on the river anything is welcome!
The blood gloop and enhanced mince seemed to draw the chub in and my only regret is the weather forced us off the river because I think I would have made a very good catch of fish indeed but safety comes first!
If you want to try the blood gloop out give Darren a ring on 07917 007827 or send him an email at hookbaits@yahoo.co.uk or even join us on Facebook at https://www.facebook.com/groups/hookbaits