Most people don't realise that there are a lot of species of wasp in the UK and not just the irritating 'yellow-jacket' jobs that pester us if we choose to wear the wrong coloured shirt, nope we have loads of wasps and some of them attack trees and make 'wasp galls', these are where their young are born and raised, here is how I made my wasp gall perch bob!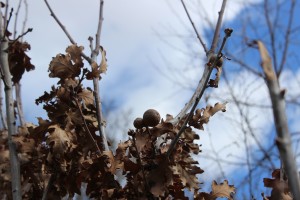 I live quite close to a predominately oak wood and so I am familiar with these 'things' but it was only recently that I thought about using them as a component for my fishing.
However after a disappointing winter campaign I needed something to give me a buzz and I have to admit float making has been the buzz!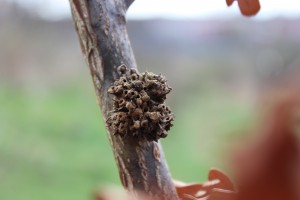 Call it floppy hatted and geeky I don't care…Sometimes it is good to go against the grain and do something different.
When I was a kid, one of  my favourite fishing floats floats was the 'perch bob' or 'onion float' so i decided that I would make myself one…and that is about as far as it got util I saw the oak apples and had that moment of vision!!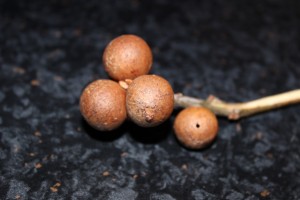 Once I had my galls it was a very straight forward process
and was done and dusted in about 15 minutes barring the varnishing!
The tricky bit was getting a nice tight fit for the bamboo skewer but once that was done it was easy!
I attached a brass eye and then did a little bit of wiping before a little paint finished the job off.
Being made from something that is basically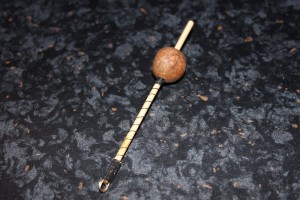 wood I did not want to hide it under a whole load of paint so I tried to keep the paint job minimal but at the same time traditional looking so I kept it brief and just did bands. I am rather pleased with the finished article and recon it will make a superb micro-live-bait float or a worm float. Whatever I catch it will be special…! made this!!!
 http://cgi.ebay.co.uk/ws/eBayISAPI.dll?ViewItem&item=161064620328