Costa Teguise Part 2 and the September fishing blog
I really enjoyed fishing in Lanzarote it was something different, it gave me a much needed injection of zest, fishing can get stale and boring if all you do is the same thing week in week out.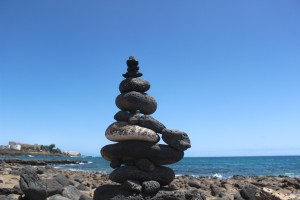 You have to mix it up a bit or else I fail to see the point of actually doing it.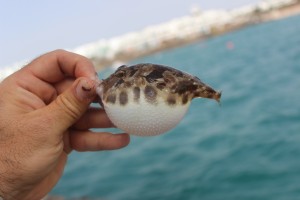 Even when I was out in Lanzarote there were times when I just targeted the smaller fish or the wierd fish, next year I will take some tackle specifically suited to bagging up on the smaller species and I will take some mullet rigs because just beyong the surf line and in the harbour there were loads of mullet but I won't lower myself to the multi treble hook bread rigs I saw being used for them, yes, they are effective but no they are not for me. I am a catch at "most costs" type of angler but not a catch at "all cost" one, no, deliberatly foul hooking a fish just to get a bend in the rod is not my bag of mashings at all.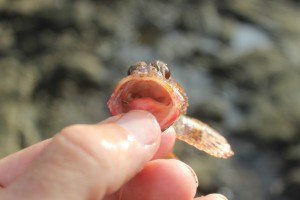 One rod I will be taking next year will be an ultra light lure set-up as well, I reckon I would have so much fun drop shotting off the harbour wall and would out catch the local "bucket anglers" ( those fishing for the table but targetting the smaller species) 10-1 at the very least.
Anyway, that is about as much as I think I can go on about Lanza for now, maybe in a few years when me and Tina settle out there I can perhaps prattle on a bit more pretending I am an expert on something I actually have only just scratched the surface of.
As an update on the broken rods and insurance claim….I should have contacted the airline…even though I contacted the insurance companyt they would have liked me to have contacted the airline, excess will be £147.00 even though I have the gold level of insurance and I must get several quotes for repair or replacement….and prove they are mine.
Does anyone think that insurance companies make this shit up as they go along just so that it is as difficult as posssible to make a claim?
Wankers!
I have a new barbel rig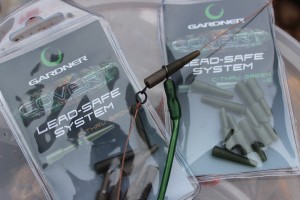 I have a new barbel rig…and it is working out very well for me. I very rarely change my barbel rig, for obvious reasons it works but this season I have been fishing a stretch of the lower Trent that has a lot of snags and mussel beds and these were causing me all kinds of problems . I was getting cut offs either above or below the feeder as fish were running at least once a session, now that is not acceptable so I have incorporated a lead safe system from Gardener just in case I lose a rig and a 6 foot length of Kryston coated braid above the feeder to try and make sure I don't ( not bothered which one I have just matched it to the colour of the river bed and it doesn't have to be Kryston but that is all I have) as for the hooklength the 9lb incognitto has had to step aside a while as it has been replaced with a combi rig of either coated brain or 15lb Incognito combi, catches have slowed a little but not to any great extent, I am still rolling along nice with a catch rate of about 10 fish a session. And this catch rate can be used for something good, something other than my ego.
Last week on Facebook  I lobbed something out to see wht would happen, a fund raising idea so to speak. I asked people to sponsor me a penny for every pound of fish I landed on the next fishing trip I made, well I had a good session and landed just over 60lb so that equates to 60p!! Sixty pence is nothing but hundreds or thousands of sixty pences would add up, in fact many have pledged more to help a young lad called Iwan Clarke get to America, he needs £200k so that he can recieve vital life saving treatment not available in the UK. This lad has had it hard Leukemia is shit and leukemia that doesn't know when it has outstayed its welcome is even more so.
I cannot thank those that gave thier support enough, this boy deserves a chance at a long and happy life and for those that wish to offer thier support just follow the link, everything counts…give sixty pence…give sixty pounds…it doesn't matter what you give because everything counts in large amounts. Depeche Mode said so!
http://m.virginmoneygiving.com/mt/uk.virginmoneygiving.com/fundraiser-web/fundraiser/displaySomeoneSpecialPage.action?pageUrl=iwanclarke&un_jtt_redirect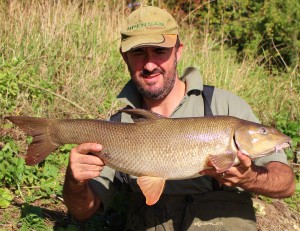 I think it is important that we do focus our attention on the bigger picture at times, we should support good causes and we should try to be better humans from time to time, I certainly know that I should.
I can only with the Clarke family all the success and luck in the world
On the flower meadow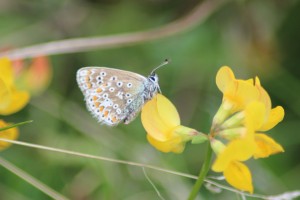 On the flower meadow I still have some species of flower that are in flower and as such are still atracting and feeding the butterflies, I had Common Blue showing everyday right through to the middle of September in decent numbers, not massive numbers but I would say a little way up on last year.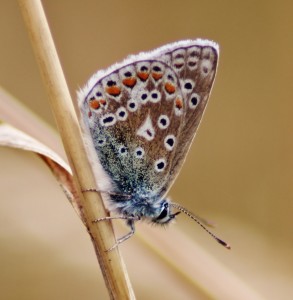 I like Common Blues, they are so very delicate and will give out the very best of poses to those that move with a little bit of stealth unlike some species that are an absolute nightmare to shoot. especially when acompanied by a crazy bastard of a dog.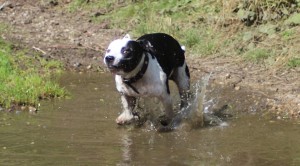 As well as the butterflies there are millions ofd grasshoppers and crickets on the field and as such the numbers of the larger cousin of the garden spider (a. diadematus), Britains heaviest spider a.quadratus  are on the climb. The addition of scrubby plants such as knapweeds and low growing teasles have given them a little morre structure to colonise.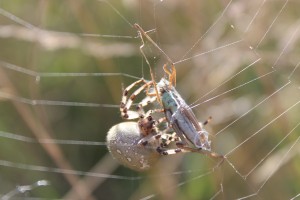 So that they can prey on larger sized insects .
Anyway that is me done for now, I have to take the dog out for a walk….Hopefully I will catch a few fish and yourselves also.