Barbel Fishing on the Trent….Am I just too inclusive to get myself a proper beast?? But do I really want to change the way I work?
And that is the question I need to ask myself "DO I want to change?"
Recently two good mates of mine Wayne "Barbel" Glossop and Jon Preen have both landed barbel equal to and then  in excess of my own PB of 14lb 1oz  and even though I myself have been trying to get in among the Trent big girls as well I have not managed to add anything to my own PB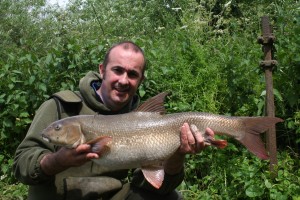 so far this season but in all honesty I cannot  say that I have failed either as I have landed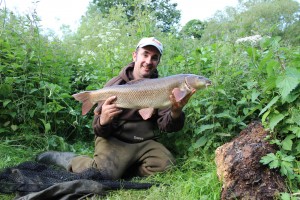 27 barbel so far with 7 double figure fish in that number to a very respectable 13lb plus….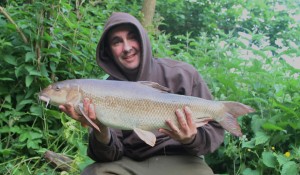 However whilst out after barbel I have also landed a LOT of bream to double figures, a load of roach, a fair few eels and recently a couple of very nice dace to a ground shaking 11oz!
Am I simply catching too many fish?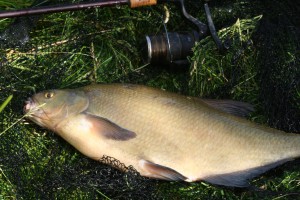 Do I need to get a bit more picky with what I catch because I am supposed to be a pretty decent barbel angler on the Trent but when all is said and done, I cannot even bag myself a 15!
By my calculations ( looking at pictures reading diary)  I have landed 1x 14lb barbel 9x 13lb barbel 40+ x 12lb barbel 60+ 11lb barbel and around 100 "doubles" over the last 15 years which give me a total of about 210 barbel over 10lb over the last 15 years averaging out at about 14 doubles per season…
A total which I think is quite respectable…So should I change how I fish because I am starting to feel a bit…inferior?
Fourteen doubles is an average as well, one season I only caught one and another it seemed like every other fish that came to the net was over the magical 10lb barrier, that year I was fishing extremely large boillies and pellets with additional paste wraps that made my baits as large as a golf ball and the simple truth of it is this…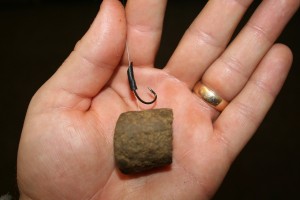 "Small gobs cannot get their chops around donkey choker baits"
When I look at the baits I was using a few years ago I smile to myself because they are a whole world away from what I am using now, the difference being is that a few years ago I had a child that was not in school and a wife that did not work Wednesdays ( my preferred day to fish) therefore I was fishing nights every week of the season and the results reflected the amount of quality time I was able to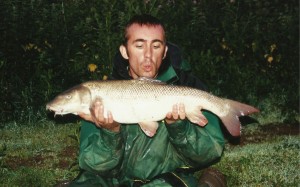 invest into my fishing.
And time investment is important, or more specifically the time of day you can invest, these days I do far more day fishing than I ever did a few years ago for several reason, the main one being I cannot always do a full 24 hours and the other is that I am not getting any younger and night fishing on my own is starting to make me nervous…one day it will go wrong and it will go wrong on an epic scale and when it goes wrong I would rather I wasn't alone.
So now that I find myself fishing "days" rather than "nights" my approach has had to be tailored to suit, generally massive baits are a no-no in clear water conditions, they are still good in floods but generally if you want to catch a few fish ( and I do, I hate blanking) you have to scale back and get a little bit cute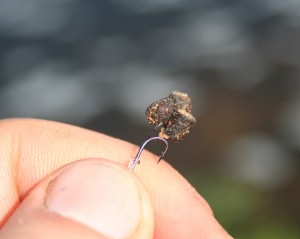 with how you approach your day.
And when you look at the scaled back "day rig" it is easy to see why I am catching a lot of fish but not specifically big fish…everything over 8oz can now get my bait in its mouth!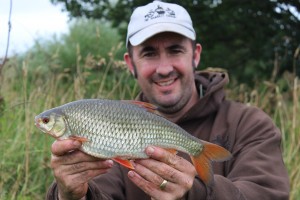 Which is fantastic if you are like me and hate blanking but pretty dang useless if all you really want to do is add a couple of ounce to your personal best!
So what do I want to do?
Do I want to get into the pounds and ounces game or stick with the catch everything and never blank theme?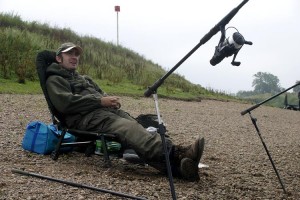 I have to be honest…I really do hate blanking, I cannot stand being bored and sitting idle all day waiting for night to fall and the action to begin, I will take a bag full of scamp sized barbel and a few snotty bream all day over a session of inactivity but on the other hand I do have a competitive streak a mile wide and Jon and Wayne have whetted my appetite for a big fish so I suppose that I will have to slightly adapt what I am doing to maximize the optimum times when I am on the Trent.
I will be contacting Darren at the Hook Bait Company to roll me some over-sized boilles and match them with a glug and Gloop, nights will be a little quieter I expect but the beauty sleep will come in useful as I admit  my looks have started to fade a little of recent  and I can no longer claim to be the best looking barbel fisherman in the country ( A title that is not hard to hold as there are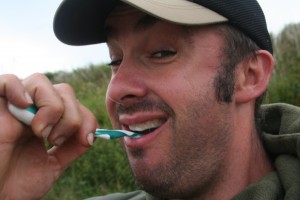 some seriously fooking ugly buggers out there chasing barbel)
Seriously boys ( and girls) a bit of personal hygiene doesn't go amiss when you are out on the river and moreover it is in your long term interest as recent studies have shown that many people with dementia also have the gingivitis bacteria present in their brains and there is a long proven link between oral hygiene and heart disease so whilst ever you let your teeth rot you are also letting your brain rot as well as letting your  heart fail…not a nice thought.
Anyway less of that and more about fishing…
I want a 15lb barbel…
It's time to make some changes, only small ones but changes nonetheless!!