I am not the easiest person to offer a sponsorship deal to, I am a loud-mouthed and rather brash borderline psychopath type of a character with subtle hints of tourettes that can from time to time place me in the spotlight for all the wrong reasons. In this day and age when companies want whiter than white characters that couldn't possibly bring anything unsavoury to the table I found it rather humbling to be offered such a great sponsorship deal by Teme Severn Baits.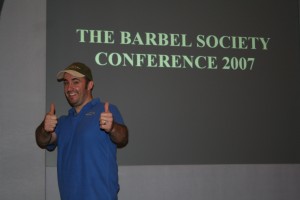 The year was 2007 and I had been booked to do a talk by the barbel society at their national conference…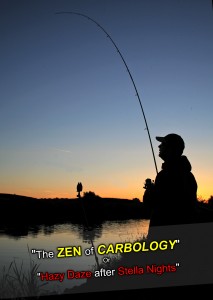 The talk was as I remember it one of my more reserved affairs so on leaving the stage I found myself making my way back through the crowds and  into the main hall where all the stall were so that I could figure out how to spend my last twenty quid..Would it be bait or would it be another book?
Tony Miles was in attendance with Trefor West therefore I had already done a fair bit on books which they had graciously signed for me…along with the  rucksack of e-bay purchases I had brought with me on the off chance.
So I think my last £20 would be spent on something to catch the fish on rather than something that would teach me how to catch the fish in the first place…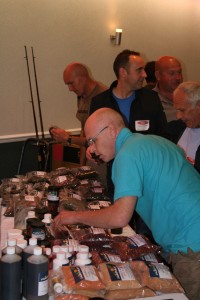 That was the moment when Dave Mason stopped me and that was the point at which I became a very lucky man…." Would you like to come over and have a chat Lee, we have an offer for you"
I became part of a team along with anglers of  calibre such as Stuart Court, Simon Asbury,Rob Swindells, Mark Anderson, Ashley Burton, Lewis Baldwin and Mark "Frodo" Dutton (the essential Hobbit of the fellowship) to name but a few… some lasted the whole journey others like Gandalf does in the lord of the Rings broke away and set off on their own adventures..anyway I am drifting into the ridiculous, so I will crack on.
For the last five years I could not have wanted for a better partnership with a better company..they have been the best of years I have been invited down to give talks in front of the best barbel anglers in the country.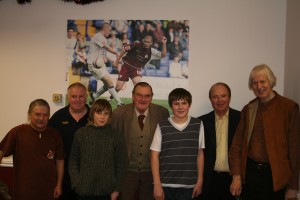 Where I was privileged to meet up with some of the biggest names in angling such as Martin Bowler, Bob Church Peter Frost and a host of many more…
But as with all things in life nothing lasts forever. Ill health has taken a toll on Dave and a sluggish market has done the rest.
Teme Severn has decided to cease trading.
What has not ceased however are the friendships that I have made, they will endure.
Of that I am certain!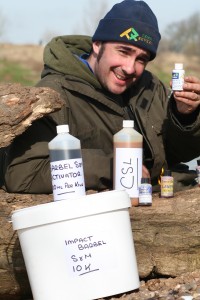 Stephen Hitch and Dave Mason of  TEME
SEVERN BAIT…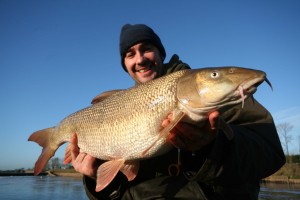 …I SALUTE YOU!