I have know of Ron for as long as I can remember, you see our fathers worked together on the Sheffield Water Board and it was a common held belief in Sheffield in the late 60s and early 70′s that Ron Clay was the best specimen angler in Sheffield, willing to motorcycle fifty miles only to take the temperature of the water and turn back around when he found it wasn't to his liking.So here we have it… 
Five minutes with Ron Clay!
Of all the species of fish that you have caught over the years do you have a favourite?
My favourite fish has got to be the roach, large roach are simply magical! Quickly followed by the tench!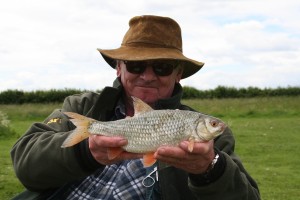 Of all the venues that you have fished again is the one that stands out?
Anywhere on the tidal Trent, followed closely by the Vaal River in South Africa but I must say that I am also very fond of the Fens, the tench fishing and pike fishing is superb!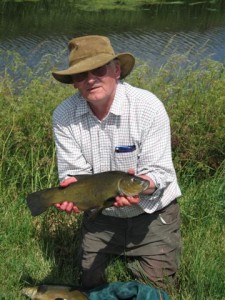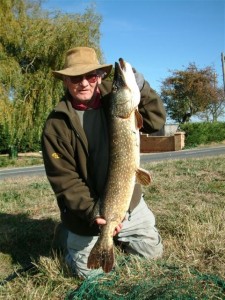 Having fished with many of the angling greats, who, if you had to place your head on the block would you trust to catch you a fish and save your neck from the chop?
I think this has to go between two angers. UK coarse fish – Tony Miles, Game and saltwater fish,  Bill Hansford – Steele of South Africa both are extremely good anglers, so if my life depended on somebody to get me out of a fix it would be one of those two!
What opinions do you have on today's current crop of superstars?
First of all when it comes to angling there is no such thing as a "superstar". Many of the young angling writers are obviously very competent, but a few lack the basic skills to be called great. I am surprised when I read some of their stuff how so few have any knowledge of angling history. "Standing on the Shoulders of Giants" comes to mind here.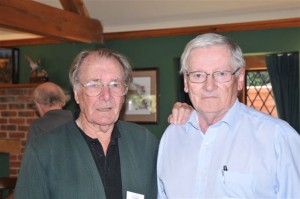 If you could change one thing about angling today what would it be?
Make every angler pay via the licence a fee to the Angling Trust. It is paramount the Angling Trust succeeds but without sufficient funds it is doomed and we are doomed along with it
You started the Northern Specimen group before emigrating to SA…who were you closest to within that group?
When I formed the Northern Specimen Hunters Group, I was fortunate in being able to contact and ultimately fish with some very competent anglers indeed. Top amongst them was Tag Barnes, followed by Ray Webb and Steve Crawshaw. I was probably closest to Eric Hodson and Steve Crawshaw.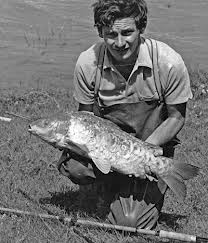 And why?
With Steve Crawshaw I was able to form an excellent partnership. We produced a large numbers of features for publications like Angling Times, Angling Telegraph, Angling and Angler's Mail. Eric Hodson was much older than me at the time and he spent a lot of time defending me against a great deal of slagging off I was getting from older anglers. Things never seems to change.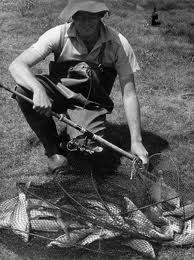 What do you think to modern tackle?
Modern tackle is superb and so cheap. In the 60s a good rod for specimen angling would cost a week's wages and more than that for me who was on an apprentices pay at the time. Today you can buy a good rod for a quarter of that price.
And what do you think to modern techniques?
Modern techniques? Most are just minor modifications on what we were perfecting in the 60s. I often laugh like hell when some young buck claims that he has invented a new technique. The most dangerous thing to claim in angling is that you have invented something. For instance the hair rig must go back 80 years and the bolt rig back as far as 1940. I described a form of bolt rig that was being used in South Africa in the May 1974 issue of Angling Telegraph, as I have said nothing is new in angling.
What is your current favourite venue?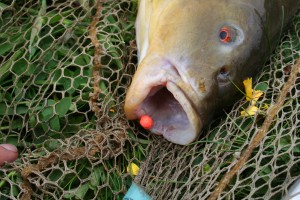 One of my favourite venues these days is Alderfen Fisheries which is owned and run by Sheffield specimen hunter Dave Walker. Although the fishery is basically a commercial, he has allowed the banks and the lakes to become as natural as possible. The lakes are stocked with big rudd, tench, roach and bream. The specimen carp lake is one of the prettiest waters around. http://www.alderfenfisheries.co.uk/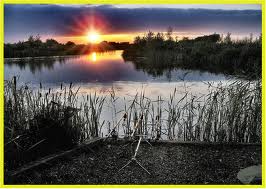 Having written in many angling publications, which one was the best in your opinion?
I think that has to be "Angling" which was edited by Ken Mansfield in the 60s. What a lovely guy was Ken Mansfield.
Which publication is your favourite now?
For the type of coarse fishing I do, the best current magazine is "Coarse Angling Today", by far and away the best angling publication on the market in my opinion.  http://www.gifts4anglers.co.uk/index.php?main_page=product_info&products_id=4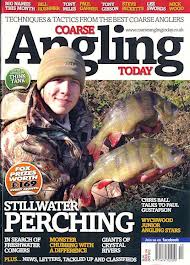 Do you think that the demise of the angling paper is a bad thing in the long term or will online publication make a good enough substitute?
We have seen recently the demise of "Angling Star", a newspaper  I contributed to for almost 16 years. Prior to that, we had the Angling Telegraph, which hit the streets in 1963 and folded in 1974. Both publications were run by Sheffield Newspapers. The loss of these publications is certainly a sad loss and a bad thing, but unfortunately it is a sign of the times.
And now with the advent of the "Tablet" or "iPad", it seems likely that the magazine format  we all know will be a thing of the past.
Does online angling publication have any down falls?
With the tablet will come a new paradigm, a new way of thinking. However the current idea that articles used on websites are not paid for, will have to change, otherwise quality journalists will not be keen to write anything of merit. 
If you could fish for only one more day what would you fish for and where?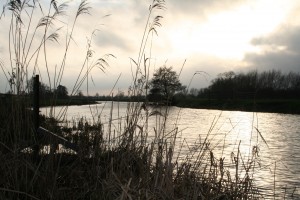 Most likely Dick Walker's old stretch of the Upper Great Ouse, and I would hope for a few nice roach or chub on what is a truly beautiful stretch of river.