Many thanks and much kudos to Graham Marsden for taking the time to answer these question, the answers he gives are "gold" to anyone aspiring to get into angling writing. Grahams list of angling achievements are second to none, specialist angler, writer, editor, webmaster…The list is endless!
1. Of all the anglers that you have fished with over the years who do you think has been the most talented yet least known, the greatest unsung hero so to speak?
That would have to be Dave Colclough, my regular fishing mate in later years who died several years ago.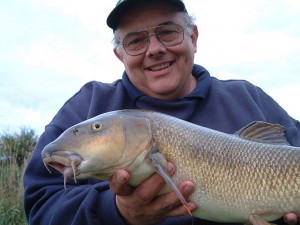 He was a natural angler and a great innovator with tackle. Never one to crave publicity and yet he caught some great fish and did well in our club matches in the years I fished with him. Like myself, he never took fishing too seriously and our days out at the waterside were always a pleasure, the happiness factor not dictated by what we caught, but by how much we laughed and enjoyed each other's company. We had so much in common we were never short of something to discuss and when he died it changed the whole pattern of my social life, including many aspects of the route my fishing had taken.
2. You have written thousands of articles over the years with many being published overseas..what is the best advice you can give any aspiring angling writers out there that are thinking about trying to get something published either here or abroad?
It took me six months to write my first article, not because I struggled to write but because I wanted to make sure it was the best I could do, writing and rewriting it until I knew I couldn't make it any better.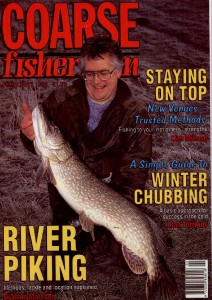 It is important that your first effort is accepted, for the disappointment of receiving a rejection slip could put you off having another go. Make that first one the best you can possibly do would be my first bit of advice. The second piece of advice is that you should remember that modern articles are very pictorial and being a reasonable photographer can do much to sell your writing – get a decent camera and learn how to use it, not just the mechanical aspect but also the ability to be able to visualise a good shot. Where fishing tackle helps but does not make a good angler, a good camera isn't enough to make a good photographer. Finally, study the media you want to write for and make sure you produce something that suits their theme. For instance, there is no point writing about stalking fish in a match fishing magazine. It might sound obvious but as a retired editor I can tell you it isn't obvious to everyone.
3. Is it harder to get something published now?
In some ways, yes it is, for many of the fishing publications these days employ staff writers to ghost write articles for the current crop of anglers who are making a name for themselves with notable catches, but who can't string too many words together on paper. It is easier, however, in that word processing on a computer with spell-checkers and grammar checkers and email for sending work around have taken so much of the effort out of that aspect of the job. An exceptionally good writer and photographer will always find an outlet for his work though, if he's determined enough to make the breakthrough. Once his talent has been recognised the media will seek him rather than he seeking them.
4. How many books have you had published and which one is your favourite?
I've had eight books published, including those I've co-authored. My favourite is my first one, 'Advanced Coarse Fishing', that was published in 1980 that went from hardback to two editions of paperback and was reprinted in 1983. It's my favourite since it was my first and for the reason that specialist fishing was still growing rapidly and all we specialist anglers were still enjoying that steep learning curve that I was very much a part of. The book was highly acclaimed by my angling hero at that time, Richard Walker, who devoted his entire column in Angling Times reviewing it. Coming a close second is my latest book, 'Angling Essays' published in 2011 by Mpress and available on Amazon.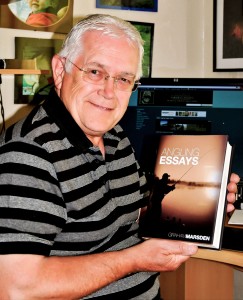 It is a compilation and rewrite of some of my best articles over the years, and has something for everyone, including humour, anecdote and advice. Three of my other books, co-authored with Mark Wintle are also still available on Amazon. They are 'Practical Carp Fishing', 'Practical Barbel Fishing' and 'Pole Fishing – A Complete Guide'.
5.  When you were a younger bloke you spent a long time on the big Meres after Bream…What was your biggest bream? What was your best bream catch? What do you think to the Bream scene now..Is it easier or harder and where do you see them topping out weight wise?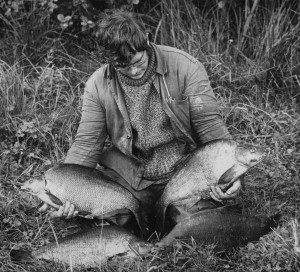 My biggest bream weighed 14lb 1oz, a relative tiddler compared to the ultimate size of bream today, but it was, and still is, a big bream and held the County of Cheshire record for a number of years, as, incidentally, did my best tench of 11lb 4oz. My best bream catch was 13 double-figure fish, which I caught on float in two hours one morning. I've been removed from the 'bream scene' for some years but I would say that all fishing is easier than it used to be. Tackle and bait has moved forward somewhat and the knowledge we have, which is widely available on the internet, is vast. On top of that we now have a huge variety of home comforts at the waterside, all of which help you to fish for longer and more efficiently. You also have to factor in that the carp scene explosion, that they are now stocked in almost every lake and mere in the land, has made a huge difference to our approach to catching any fish, including bream.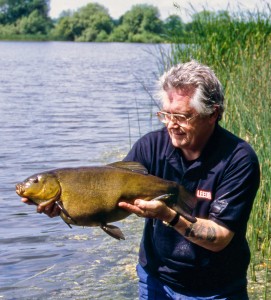 We now have what I refer to as a standard method and standard bait, ie, bolt rig/hair rig with boilies or pellets. We use a variation of that combination for practically every coarse species apart from predators. It's even taken over as the best method for catfish. This won't go down too well in some circles, but the fact is, you just don't have to put as much thought into your fishing these days as you used to. Just grab the standard method and standard bait and you know you will catch if you're fishing in the right place at the right time. As for how big bream will eventually grow to, I think the peak has already been reached and will yo-yo up and down from this weight for years to come.
6. What type of fishing do you best prefer now?
The main change has been in the length of time I put in each session, in that I now fish short sessions and never overnight. As always I spend most of my fishing time on local club waters. As far as methods are concerned I've taken to pole fishing quite a lot and I'm doing more feeder fishing. I vary between silvers and carp depending on what I fancy at the time. I now fish purely for pleasure and rarely target specimen fish, although I still tend to go for the better quality fish. I targeted specimen fish for over 50 years and I just reached a point where I decided I'd had enough and found myself very happy to just go fishing and enjoy it for what it is, regardless of the size of the fish.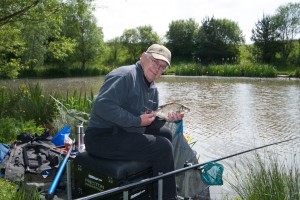 Although there is undoubtedly more satisfaction in succeeding with big fish, due to advancing years and some health issues, I can no longer give that aspect of angling the attention and dedication it needs to succeed consistently. That's the thing you see, anybody with a nose on their face can catch an odd big fish, but it takes determination, dedication, passion and a good knowledge of fish and fishing, to catch specimen fish consistently. Too many anglers have become big names through just one or two captures of exceptional fish. My answer to the age-old question of what makes a good angler has always been the same: an angler who often succeeds week after week, month after month, year after year, regardless of what he fishes for and what type of angling he pursues.
7. Do you ever fish commercial pools for F1 carp…Personally I do not even recognise them as fish…I consider them to be a waste of space.
I do occasionally fish commercials that hold F1s, but I can't say I specifically target them. If I catch them I treat them like any other fish, with respect, and return them safely. Although they may not be very high on my own list of species I want to catch, they may be on someone else's. One man's waste of space is another man's road to happiness. I know there is a deep political debate about F1s that is too complex to go into here, but that is another story.
8. I was on the Trent yesterday and spotted about 6 pairs of merganser, the Trent is a big river and there is plenty of space and food for them, there is even space for the odd family of otters in my opinion…What is your opinion on the whole predator prey balance on our rivers and do you think the lack of political clout within angling is to blame for the situation we find ourselves in at times?
The trouble is, we are responsible for much of the existing balance between predator and prey. If we pillage the seas to the point where sea dwelling predators have to move inshore to find food then how can we blame them? But that doesn't mean we shouldn't do something about it just because it is ultimately our own doing. Otters have every right to be on some rivers, the ones that can sustain them, but no right at all to be on others where the food larder is sparse. The problem is that the world is full of narrow-minded do-gooders who have no knowledge of what they're doing and are too far up their own arses to listen to those who can enlighten them. Which is where lack of political clout comes into it. Political clout in angling has been a hot issue for more years than I care to remember, but now that we have a body in place, the Angling Trust, all I hear is whinging, and very often from anglers who have never been a member. If every angler put his hand in his pocket and gave them the financial clout they would then have the political clout. You can't have one without the other. Give them enough money to employ the best people and you'll get the best performance.
9. What do you enjoy doing when you are not fishing?
Photography is, and has been for a number of years, my second hobby after fishing. I also hunt and target shoot with an air rifle, and my other hobby is short mat bowling in winter and crown green bowling in summer. I'm very interested in anything to do with computers and the internet, enjoyed managing FishingMagic in its heyday, and I enjoy the much lesser task of helping to run and administer a small, private forum. I am now studying creative design with Photoshop. I've never been short of hobbies and can never see myself as a person with no interests, with nothing to keep my mind occupied.
10. If you could do anything different in your angling what would it be?
If you mean what would I do differently now, well, what I would like to do more than anything is hire a cruiser on the Shannon system in Ireland for a week or more with my old mates. It is something me and a bunch of mates did every year for years, and they were the most enjoyable times ever. Those times hold some of the most precious memories I have and I would give my eye teeth to be able to relive them just once more. The change in the fishing on the Shannon system and the passing of some friends and family make those times impossible to repeat. If you mean, would I change anything in my past fishing, then I would have to say – very little, and nothing of any significance.
11. Do you still have any targets?
The only serious target I have these days is to carry on fishing as often as possible and for as long as possible while I'm still in reasonably good health.