Early Days of the Sheffield Specimen Hunters 
By Ron Clay
Some of you might be aware that I am working on a book which will be part autobiographical, and part an account of what happened during the early days of the Sheffield Specimen hunting scene. The following is a pre-view of what is to come…
I was inspired to form a specimen hunters group by Peter Butler of the London Specimen Hunters Club. He wrote an article on how his group by a team effort had caught many of the big roach of the London water supply reservoirs around 1962.
First of all I wondered if any such group existed in South Yorkshire or North Nottinghamshire. If such a group existed, perhaps I could apply to become a member. But if such a group did exist, would they consider a 20 year old stripling of a lad joining them?
I found out that no such specimen group existed, the nearest being Tag Barnes "Cormorant Club" which had such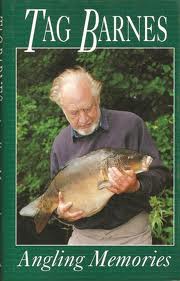 well known local anglers as Reg Brotherton, John Neville, Brian and Louis Thompson and Eric Hodson as members. But the Cormorant Club was not a seriously minded big fish group at all, more a little club of family and friends that rented a small pond and a stretch of the River Idle. But they did catch some nice fish for the area and Tag, Brian and Louis did visit Dick Walker's fishing hut on the Upper Great Ouse near Beachampton.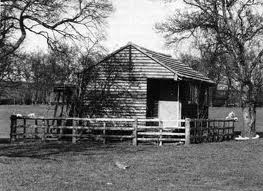 I decided that I would form a specimen hunters group of my own, but I needed advice on the best way to do this.
So one day I sat down and in my best handwriting I wrote a letter to Dick Walker c/o Angling Times asking for advice. It was with a great deal of temerity that I put that letter into the nearest post box. I expected no such reply and after it had dropped down into the depths of the posting box, I forgot about it.
About 10 days later a large fat brown envelope came through my Dad's door, resplendent with a Letchworth postmark. It looked like the sort of nasty letter one gets from the government advising call-up, or income tax details. I shuddered as I opened it.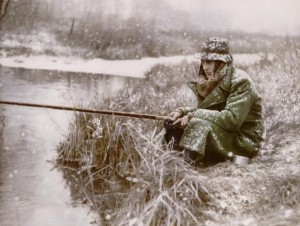 It was from Richard Walker himself and therein was all the advice I needed to get my specimen group off the ground. Walker dwelt a great deal on the ethos and size of the group. No more than 12 members each with an attitude that it didn't matter who catches the fish as long as one of us did.
The next task was to sit down and write to any local and national angling publication asking there any like minded people in my area who would be interested in forming a specimen hunters group. I wrote to the "Green 'Un"- Sheffield Newspapers Sporting Publication and Angling Times. My letters were subsequently published. Walker had warned me that as a receiver of many angling letters himself, I would have to do some ruthless sieving through the letters to sort the wheat from the chaff as it were. He was right; many of the letters I received were quite pornographic. One such "letter" comprised a small brown cardboard box containing several small labelled bottles. Attached to this was a note which stated that if it was specimens I was hunting, here were a few to be going on with.
To cut a long story short, my specimen group was formed a few month's later. We called ourselves "The Northern Anglers Specimen Hunters Group". The term "Anglers" was used to distinguish ourselves from butterfly hunters and the like. This was dispensed with at a later time.
The initial members were:
Geoff Bates
Dick Clegg
Don Savage
Roy Jordan
Roger Simpson
John Ecarius
John Neville
John Weston
Rodney Foster
Ken Wilson
And myself of course.
By November 1962 we were fishing together and by pooling transport costs we were able to travel to places we never thought possible such as the Upper Ouse and the Hampshire Avon. But we not only caught fish at these far flung venues, we discovered that fair sized fish also existed in proximity to Sheffield such as 2 lbs reservoir and canal roach, and tench to over 4 lbs from a number of waters. It was all a matter of applying ourselves to the task of hunting big fish as laid down by Dick Walker in his ground breaking book: "Still Water Angling".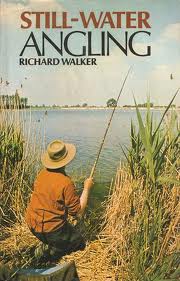 A few of us also started writing about what we were achieving. Notable among these new angling authors was Geoff Bates, Dick Clegg and myself. We came under fire from a few dyed-in-the-wool Sheffield match angling types who though that applying specimen tactics to most local waters, which they thought contained nothing bigger than ½ pound roach was a waste of time.
How wrong these older guys were.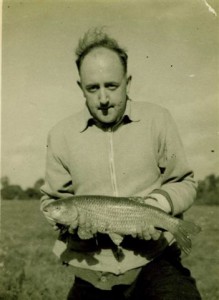 Before the thought of a specimen group had ever come to my mind, I was reading Walker and Taylor in Angling Times and applying the principles I had learned.  By the ago of 20, I was able to boast of 1lb 14 oz roach, 5 lb bream, 12 lb pike, 4 lb tench  3 ¾ lb chub, 5 lb barbel, 3 lb brown trout, 3 ¼ lb perch and believe it or – most don't -  a 1lb 4oz dace!
Now such fish may not be very inspiring to the anglers of today but by crikey they were monsters in the early 60s, especially in the South Yorks/North Notts area.
Around November 1962, John Neville suggested that I contact Tag Barnes, who John informed me was keen to meet me. So during a bitterly cold December afternoon I dismounted from a number 98 bus, and trudged my way through deep snow to number 234 Atlantic Road, Greenhill, Tag Barnes home. There I met Tag, Reg Brotherton and another very interesting person who a year previously had re-located from Warrington to Sheffield . He had recently joined Tag's Cormorant Club and was an experienced carp fisher and all-round specimen hunter. Little did I realise how the meeting beween myself and Gordon E Hodson (later to become known as Eric Hodson) was to change the English angling scene dramatically.
But can you imagine the scenario? There was me a star struck 20 year old sitting discussing angling and my fledgling specimen group in the company of three of my angling heros. Tag of course was one of the most famous anglers in Sheffield and a personal friend of Dick Walker and Fred J Taylor.
But the meeting was fruitful and at a later stage, Tag, Reg and Eric came to a meeting of my group where they all were invited to join. Learning how Eric had a secretary and was a professional engineer, I invited him on Tag's suggestion to become secretary of our group.
During the next few months the group's status  grew, firstly as a result of Eric's efforts and secondly as a result of the capture of a large number of specimen fish, mainly to the rods of Tag Barnes, John Weston, Ray Webb, Steve Crawshaw, Reg Brotherton and myself. We spent a great deal of time on Hornsea Mere, after the big pike, perch and roach, and on the Yorkshire Rivers after barbel. At a later stage, Eric Hodson suggested that we tag the Barbel in Yorkshire in order to ascertain their movements and habits.
At about this time I began writing articles for the press in ernest. I purchased a decent camera and set up my own darkroom. I teamed up with Steve Crawshaw who I had just invited to join us. We went all over the place and Ireland too after big fish. And we were successful – very!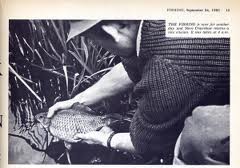 We produced many articles and double page features for such publications as Angling Times, Anglers Mail, Angling Telegraph, Angling and Midland Angler. Myself and Steve, for a period, ran the editing of Angling Telegraph often meeting weekly with Dave Fenney the editor.
All this did not go unnoticed by certain people in the Northern Specimen Hunters's Group who spotted that the content of many of my articles were based on what the group was doing. I was warned on a couple of occasions that such information was confidential to group members only. Personally I thought that what we were learning about the habits of barbel in particular, due to the tagging operations, was valuable to the angling world as a whole and the story should be told.
And then a few tagged barbel started to be re-caught that were in a shocking state, damaged of course by the tags. Although members of the group tried their best to find methods of tagging that did not injure the fish, I decided, for myself at any, rate not to tag the barbel I caught. This did not go down very well with certain group members who shall be nameless, especially as I was often catching upwards of 10 barbel a session that I did not tag!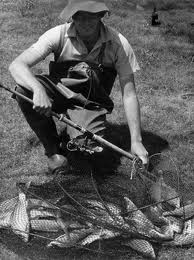 There was also the question of barbel night fishing. Being a truthful sort of chap, I mentioned in an Angler's Mail article that Yorkshire barbel feed well after dark. The fishing rights of Yorkshire rivers were at that time held by some of the largest angling associations in the country. Organisations, such as Leeds and district, York, Bradford No 1 and others, were virtually 100% devoted to match angling and the idea that anyone should want to fish for any species outside the hours of 10 am and 3 pm was completely beyond their understanding. Certainly a specimen hunter was often viewed like an alien from another world might be viewed.
As a result of this attitude, we in the Northern group could not get access to many lengths of the Rivers Swale, Ouse, Ure, Nidd and Wharfe which were completely matched-up at weekends, so we had to fish at night.
And because we in the Northern Group were catching large numbers of barbel, chub and roach during the hours of darkness, night fishing on many Yorkshire Rivers was banned.
And guess who was blamed for the night fishing ban?
That's' right – moi!
And as a result of all this bother, on the 18th of October 1966, my membership of the Northern Specimen Hunters Group, the Group I had founded, was terminated.
The amount of slagging off at this time that I had to endure was enormous. All sorts of conspiracy theories raised their ugly heads. It was said that I had formed the Northern Specimen Hunters Group purely so that I could have a platform for my journalistic ambitions. One member in a letter to the NSHG secretary stated that he "supported the motion" that I be asked to leave the group. His reason for this was that it was me who had caused all the trouble in the group with only one thought in my mind and that was money!
In a letter to none other than John Piper who at that time was editor of Anglers Mail, the secretary of my group stated:
 "Mr. Clay was expelled from the group because he would not give us an undertaking with regard to his writing about group projects, which he was not personally prepared to take part in, and on his own statement he told us that he intended to write "how I like, when I like and what I like", and furthermore he didn't care very much where he obtained his information so long as he could keep sending in articles and making as much money as he could from them."
All I can say is that if I had known about this letter at the time I would have had a very good case for libel!
I never ever made any such a statement!
At a later stage I was coerced into signing a joint statement which one publication called "an uneasy truce". And shortly after this there followed a string of resignations, mainly from the guys who were catching the fish. At the end of the day and after half a century has passed, I was very young when all this took place. And if I hadn't been so naive  I would certainly have had a number of these "green-eyed monsters" into court.
Chapter 2 The National Association of Specimen Groups.